ELECTRICAL ENGINEER
Gary Bassett, our Electrical Engineer since 2007, came to us with years of experience from NASA.
Gary Bassett , is an electrical engineer with an MBA and Gary brings a unique business approach to each case he works on. He has 25 years of failure analysis experience with NASA and the last four years as Chief of the NASA Electrical Failure Analysis Laboratory. Since he has been with Fire Reconstruction Consultants he has a proven track record of working with all kinds of failure analysis.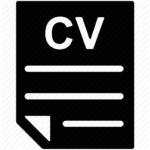 GAREN (Gary) H. BASSETT – Resume´
GAREN H. BASSETT
ELECTRICAL ENGINEER
EMPLOYMENT:
Consultant to Fire Reconstruction Consultants, Inc – Present
National Aeronautics & Space Administration — Kennedy Space Center
(1967-1996)
Chief of the NASA Electrical Failure Analysis Laboratory (1991-1995)
Investigator in the NASA Failure Analysis and Testing Laboratory
(1970-1991)
Performed over 200 failure analyses on flight hardware and ground
support equipment. These analyses included electrical, electronic,
pneumatic, and electro-mechanical devices. Acted as lead investigator
on two major incident investigation boards (Delta 178 and Atlas-Centaur 67).
Performed research and testing on Shuttle Orbiter electrical insulation
reliability
Supervised the design and testing of Ground Support Equipment that
interfaced with Space Station Payloads (1995-1996)
Responsible for design and maintenance of Saturn launch instrumentation systems. Performed firing room monitoring of hazardous gas and fire detection systems during launches. (1967-1970)
Received numerous individual and group performance awards and honors including the Silver Snoopy Award from the Astronaut Office for Safety
Pratt & Whitney Aircraft – Fla. Research & Development Center
(1963-1967)
Responsible for the design and installation of instrumentation on jet
and rocket engines
EDUCATION:
B.S. in Electrical Engineering (1963) — Michigan Technological University; Houghton, MI
Masters Business Administration (1971) — Florida State University;
Tallahassee, FL
Attended numerous specialized training courses and seminars on troubleshooting, causal factors analysis, interviewing witnesses, and failure analysis (including Accident Investigation Certification by the Dept of Energy).
PERSONAL INTERESTS:
Flying (Private Pilot)
Construction of amphibious experimental aircraft
Camping
Scuba Diving (certified)
Snow Skiing
Photography