VIDEOGRAPHER
If you ever looked at some of the awesome pictures/videos of the rockets and space shuttles then you probably saw some of our Videographer John Kechele's work. John is your man if you need a forensic videographer or if you just need one of the best video operators to do video work for you. Prepare your witness for trial by having John do a video of your mock trial. There is no other experience that can be as powerful as preparing a witness for trial as the witness watching themselves perform before they actually have to take the stand.
John Kechele is our Underwater Videographer also. He is a highly skilled & experienced videographer, and is vital for the fire-reconstruction scene. For all your forensic video needs John Kechele is a 25 year veteran of various network broadcasts. He has won two Emmys and one Cleo for his cinematography and program editing. He also was a director/producer for motion picture & video productions involving documentations of air, sea & land based launch systems for NASA & the USAF at Cape Kennedy, Florida."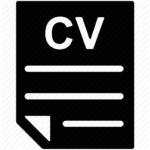 John P. Kechele  – Resume´
JOHN P. KECHELE
MOTION PICTURE & BROADCAST TELEVISION –
CAMERAMAN/DIRECTOR AND PHOTOGRAPHER
VIDEOGRAPHER
Summary of Qualifications: Twenty-five years experience as a motion picture and broadcast television cameraman/director and photographer
PROFESSIONAL EXPERIENCE:
Consultant to Fire Reconstruction Consultants, Inc
INDYNE INC. – KENNEDY SPACE CENTER, FLORIDA
2004 to 2007
ENGINEERING AND SCIENTIFIC CAMERAMAN,NASA, USAF
Engaged in the capturing Multiformat photographic images for NASA'S Space Shuttle Fleet and the USAF Unmanned spaceflight programs.
High speed and digital photography and videography ,Launch pad camera installation,aerial photography and Telescopic motion picture tracking.Team member for NASA on Post STS-107 disaster investigation. Johnson Controls
KENNEDY SPACE CENTER,FLORIDA
Cape Canaveral Air Force Station
1997 to 2004
Motion Picture Cameraman,Videographer,Digital and Still Photographer,Director/Producer/Editor Installation and operation of High Speed Motion picture cameras documenting NASA and USAF Space launches.Digital and still photography of launches and events,Produce/Direct/Videography and edit Space related Documentaries and Training Tapes.Editing on Linear and Non-linear Edit systems.
Bionetics Video Productions
Cape Canaveral Air Station, FL
Director. Responsibilities include acquiring/directing production and post-production video documentaries and training programs for NASA and the United States Air Force.
1988 to 1997
Missile Cameraman. Duties included video documentation, tracking, launch pad camera installation, still photography and aerial photography.Prefered Video alert Cameraman for Network news release on all Government and Private Aerospace launches.
1986 to 1988
KECH Productions
Cocoa Beach, FL
Freelance videographer. Clients included national broadcasting networks CBS, NBC, and ABC. Commercial accounts included IBM, Ford Motor Company, and Walt Disney Productions.
1983 to 1986
NBC News, Inc.
New York, NY
Videographer./EDITOR/PRODUCER… On assignment for NBC Nightly News, covering breaking news and investigative reports in the Southeastern United States and Central America.

EDUCATION:
1976 to 1979
Brooks Institute of Photography
Santa Barbara, CA
B.A. (1979) Motion Picture and Television Production
GRADUATED WITH HONORS
PROFESSIONAL MEMBERSHIPS:
International Alliance of Theatrical Stage Employees
National Assn. Broadcast Engineers and technicians
Professsional Photographers of America

AWARDS:
Two Regional EMMYS, Tampa Florida Region
CRYSTAL AWARD(GOVERNMENT DOCUMENTARIES)
SECRET SECURITY CLEARANCE
ACCESS TO ALL NASA AND USAF FACILITIES
References furnished on request.