METALLURGICAL ENGINEER
Have you ever wondered what caused the Challenger to explode? Our Metallurgical Engineer Robert Denaburg did the failure analysis of the Solid Rocket Motors, Delta. He also did the failure analysis of two Atlas Centuar unmanned rockets and other failure analysis for NASA. Bob has been working with Fire Reconstruction Consultants since 1983. He has given many depositions and his court experience as an expert witness is of the highest caliber.
Robert Denaburg specializes in; Metallurgical Engineering, Fracture Mechanics, Thermal Fatigue, Fittings: Crevice Stress, Corrosion Cause and Prevention, Resonant Frequency Failures and Ductile and Stress Failure.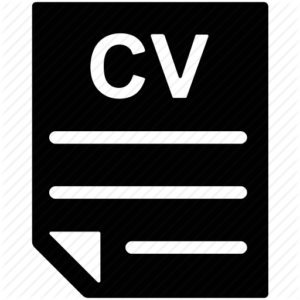 Charles Robert (Bob) Denaburg – VITA
CHARLES ROBERT (BOB) DENABURG
METALLURGICAL  ENGINEER
EDUCATION:
College: University of Alabama, Tuscaloosa
Degree: B.S. in Metallurgical Engineering
Other: Professional Engineering, 5816 AL 1964
PROFESSIONAL AFFILIATION:
American Society For Metals (ASM)
American Ceramic Society, Engineering Division – Member
National Management Association – Member
MAJOR FIELDS OF EXPERIENCE:
Forensic Engineering
Failure Analysis
Problem Solving/Trouble Shooting
Fracture Studies
Corrosion/Causes and Prevention
Expert Witness
HONORS AND ACHIEVEMENTS:
NASA Exceptional Service Medal
Numerous Letters of Commendation and Appreciation on File
Team Member of Four Separate Group Achievements Awards, KSC
Silver Snoopy Award from the Astronaut Office for Safety
Certificate of Commendation
Several Monetary Awards for Time and Money Savings Suggestions
Letters of Commendation and Appreciation/Work Performed
Listed in "Who's Who In Engineering in West and Southwest" 1976,
"Who's Who in Science and Engineering", Premiere Edition, 1992/1993
Selected as Committee Member to prove the technical content on the
Chapter on "Corrosion Failures" for Volume 10, "Metals Handbook",
published by ASM
Several Quality Step increases: An increase in pay for superior
job performance
Nominated by the Center Director to be a Candidate for Membership
to the Committee on Materials of the American Institute for Aeronautics
and Astronautics (AIAA)
Directed, conducted, completed and published for Government and
Industry over 700 case histories of failures. Several topics are listed below:
Malfunction Investigation of Apollo Command Service Module 108 Liquid Hydrogen Storage Tank, Saturn Program
Failure Analysis of the Secondary "K" Truss Members, Mobile Service
Structure, Saturn Program
Malfunction Investigation of the Saturn 208/Sky Lab IV Fin Spars and
the SIVB Reaction Beam Failures
Failure Analysis of the Caster 4 Solid Rocket Motors, Delta 134 (OTS)
Failure Analysis of two Atlas Centaur Unmanned Launch Vehicle
Failure Analysis of the Solid Rocket Motor, Challenger Incident
Failure Analysis of numerous Ball/Roller Bearings, Fasteners, Various
Tools
Materials Which Involved Failures include, but are not limited to,
the following:
Plain Carbon Steels – Cast and Wrought
High Strength Low Alloy Steels and Cast Irons
Precipitation Hardening and Dispersion Hardening
Stainless Steels 200, 300 and 400 Series
Aluminum Alloys
Copper Base Alloys
Nickel and High Temperature Alloys
Titanium Alloys
Plastics
Rubbers
Fibers
Composites
Ceramics
Integrated Circuits
Platings and Coatings
These Analyses Involved Some of the Following Modes of Failure:
General Corrosion
Pitting Corrosion
Crevice Corrosion
Stress Corrosion
Stress/Rupture
Thermal Fatigue
Dissimilar Metals/Galvanic
Corrosion Fatigue
Fatigue
Ductile – Brittle
Dimensional
Resonant Frequency
PROFESSIONAL EXPERIENCE SUMMARY:
Employer: Consultant to Fire Reconstruction Consultants, Inc. for 26 years
Employer: C.R. Denaburg & Associates, Inc
Location: Indian Harbour Beach, Florida
Period: Full Time: December 1990 to Present
Position: Chief Executive Officer and Manager
Employer: Benedict Engineering Company, Inc.
Location: Tallahassee, Florida
Period: July 30, 1990 to December 21, 1990
Position: Engineering Associate
Employer: National Aeronautics & Space Administration
Location: Kennedy Space Center, Florida
Period: June 1983 to June 1990 (Retired)
Position: Chief, Malfunction Analysis Branch
Major Duties:
Served as Chief of the Malfunction Analysis Branch making policy and setting guidelines as to the function of the Branch and its personnel within the broad direction of the Division policies. Assigned all work and approved for technical accuracy and grammatical correctness all formal written reports for publication. Planned, directed, supervised and managed approximately 11 scientists, engineers and technicians whose specific function was to perform malfunction investigations. The above involved coordination with NASA operations and support elements, familiarization with space craft, launch vehicles and ground support equipment systems, and a general knowledge of the principal and physical structure of the instrumentation, materials and environmental analysis. The position required an extensive knowledge, understanding and application to the extremely difficult and complex malfunction analysis problems such as the rapid failure analysis of a material, component or system removed from the Space Transportation System (STS), payloads, expendable launch vehicles and ground support equipment. The duties required interfacing with NASA and NASA Centers top management, that of other government agencies, contractors and industry.
Employer: National Aeronautics & Space Administration
Location: Kennedy Space Center, Florida
Period: April 1981 to June 1983
Position: Chief, Malfunction Analysis Section
Major Duties:
Same as Branch Chief's duties described in the above paragraph.
Employer: National Aeronautics & Space Administration
Location: Kennedy Space Center, Florida
Period: September 1967 to April 1981
Position: Aerospace Technology, Materials
Major Duties:
Served as advisor, consultant and review authority on all matters involving materials, application of materials, materials compatibility and materials testing. Personal work contacts were with top management, technical and scientific personnel of KSC, other NASA Centers, other government agencies, and private industry, for the purpose of providing authoritative advice and guidance, resolving problems, and coordinating general and specific requirements for equipment and techniques in areas of expertise.
Served as one of the Centers' authority on materials and their relationship with catastrophic failures and served, upon request, on boards of inquiry following such failures.
Served as Acting Chief of the Malfunction Investigation Group in absence of Chief.
Employer: National Aeronautics & Space Administration
Location: Marshall Space Flight Center, Huntsville, AL
Period: October 1960 to September 1967 (Excluding US Army 1961-62)
Position: Aerospace Technology, Materials
Major Duties:
Performed metallurgical engineering research with responsibility to plan and conduct research programs on materials (metal alloys and composite materials) for space vehicle systems. Investigated the structure of these materials and their relationship to the mechanical behavior in simulated flight parameter. From the results of these investigations, made recommendation to other segments of the Laboratory, Center, and outside agencies pertaining to material developments needed to meet the requirement for space vehicles systems. Acted as consultant pertinent to the flight systems performance of various stages and components to the Saturn Vehicle.
F-1 Engine – struts, propellant injector and related hardware, fuel and oxidizer ducts, and flexible lines
S-IC Test, Structure and Flight Vehicles – Instrument Unit, Cold Plate, and related hardware
Ground support Equipment – Holddown Arms and related hardware
All necessitated the knowledge of the parameters and expected capabilities; including pressures, purging, fill and drain sequences, etc., which could or did result in the unsatisfactory performance of the component, systems, or the vehicles. Acted as consultant to the Manufacturing Engineering Laboratory, this Center, on various research programs, including the development of a more advanced concept of the S-IC skin section, the Gore Segments, and the development-of certain light-weight, high strength fasteners.
TECHNICAL PAPERS PUBLISHED
"Low Temperature Properties of Sandwich Construction, Saturn S-1V Common Bulkhead Type," by 0. Y. Reece and C.R. Denaburg, IN-P&VE-M-63-12, October 1963
"Low Temperature Mechanical Properties of 8A1-lMo-lV Titanium Alloys and Composite Weldments," by C. R. Denaburg, NASA TMX-53178, December 1968
"Low Temperature Mechanical Properties Evaluation of TD-Nickel," by C. R. Denaburg, IN-P&VE-M-65-7, December 1965
Employer: Lazarov Surplus Sales Company
Location: 1450 Thomas Street, Memphis, Tenn
Period: August 1959 to September 1960
Position: Metallurgical Engineer, Supervisor
Major Duties:
Supervised and directed procedures of eight to ten men in the smelting and quality control of various aluminum and zinc alloys.
Employer: U.S. Bureau of Mines
Location: University of Alabama, Tuscaloosa, AL 1959
Period: February 1959 to August
Position: Extraction Metallurgist
Major Duties:
Designed, constructed, and operated equipment for the investigation of various minerals beneficiation processes.
PRIVATE CONSULTANT: (Part Time)
Employer: Fowler, Fuehrer and Associates Florida
Location: Orlando, FL
Period: 1978-1962
Position: Engineering Associate
Employer: C.R. Denaburg & Associates, Inc.
Location: Indian Harbor Beach, Florida
Period: 1983 to Present
Position: CEO and Chief Engineer
Employer: Fire Reconstruction Consultants, Inc.
Location: Cape Canaveral, Florida
Period: 1981 to Present
Position: Engineering Consultant
REFERENCES: ON REQUEST
DEPOSITIONS: APPROXIMATELY 60
COURT TESTIMONY: APPROXIMATELY 40