SECURITY PROGRAM EXPERT
Steve Van Meter our ROV Technician (Remotely Operated Vehicle) and still photographer, travels throughout the world training government personnel how to do underwater security systems. Steve worked at NASA for over 25 years and has worked with Fire Reconstruction Consultants, Inc. since 2001.
Steve D. Van Meter a certified protection professional, is a hazardous material (hazmat) and bomb expert. He is highly experienced in site surveys and hazmat and bomb scene incident investigations, and is qualified as a hazmat first responder instructor.
He provides a number of technical services for Fire Reconstruction Consultants, including; Certified Protection Professional Training, Planning, Implementation and Management of Individualized Security Programs, Explosive Ordinance Demolition, Hazardous Materials Expert, Hazardous Materials Instructor, ROV Operations, Underwater Photographer and more. Mr. Van Meter has a distinguished history of working on both marine and land-based operations.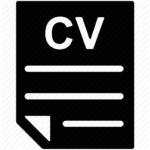 Steven D. Van Meter  – Resume´
STEVEN D. VAN METER
CERTIFIED PROTECTION PROFESSIONAL (CPP)
CURRENTLY:
CONSULTANT: Fire Reconstruction Consultants, Inc.
HAZARDOUS MATERIALS (HAZMAT) Site Survey, 1st Responder
Instructor, Incident Command & Technician Level Qualified. In
addition, Defense Training.
NASA: Lead for the NASA Environmental Information System
Implementation at Kennedy Space Center. Oversight Manager for
Space Shuttle Physical Security.
PREVIOUS:
 Physical Security Specialist, U.S. Dept. of Energy,
Chicago Operations Office, Safeguards and Security Office.
Physical Security Specialist, Argonne National Lab, Argonne, IL Special Assistant to the Director of Security.
TRAINING/CERTIFICATIONS:
HazMat 1st Responder, Incident Command & Technician
Courses
 HazMat 1st Responder Instructor
 Certified Personal Protection Specialist
 Certified Protection Professional (ASIS)
 FBI/US Army Hazardous Devices School, Certified Bomb
Technician
 FBI Bombing Investigators Course
 Certified Firearms Instructor
 FBI, USDOE, Smith & Wesson Glock & NASA)
 Certified Special Tactical Munitions Instructor
 Law Enforcement Instructor Certification Course
(USDOE-CTA)
 Certified Range Officer U.S. Practical Shooting Assn./PSC
 Tactical & Advanced Tactical Explosive Breaching Courses
 Defense Industrial Security Institute
 PADI Advanced Open Water & Rescue Diver Certification
 Remus Andros Mark V-A Robot System Operator
 NASA Explosives Handler's Course
PDF download/print resume: